1. Slack – FREE (iOS, Android, Mac & Web)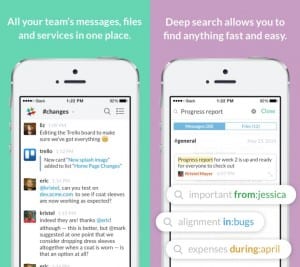 How cool would it be if your project management software also had a chat component, and if every time you wanted to review previous communications with team members you didn't have to go through gazillion e-mails? That would be cool, and that is exactly what Slack does! Slack allows you to chat with team members without having to go through your overflowing inbox, it integrates with a plethora of services, and it basically creates a one stop management tool for your projects. The desktop client also allows for non-intrusive alerts that pop on your screen, so that you can be reminded of important things. Watch this cool video to learn more about Slack.
2. Letterspace – FREE (iOS)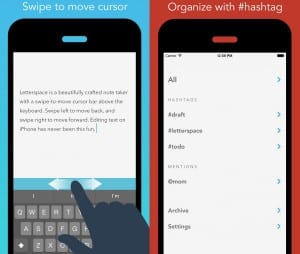 Easy to use, clean design, and a wonderful business tool; the Letterspace app for iPhone does a fantastic job at helping you take notes. Our favorite thing about this app is that you can create hashtags to classify topics, and to keep adding more notes over time. It also has a pretty cool swipe bar that helps you move the cursor in the screen, so that if you make mistakes or want to edit anything, you can do it without having to leave the keyboard area. You can also tap to toggle a to-do list.
3. Timeful – FREE (iOS)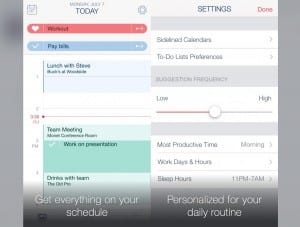 "Timeful brings everything that competes for your time together into one place – your meetings, events, to-dos, and even good habits you're looking to develop." What makes it different you may ask? Timeful learns your behaviors over time and then based on that, suggests changes to your routine. Don't get us wrong, it doesn't take away your freedom of choice, in fact you are always in control, but it makes it nice when an algorithm can point out the inefficiencies in your calendar 🙂
4. Day One – $4.99 (iOS, Mac)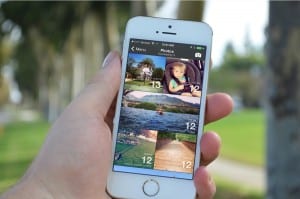 If you are anything like us, keeping a journal was one of your New Year's resolutions that went by the wayside on January 2nd. Day One makes it super easy and fun to finally tackle journal writing. Now you can keep personal memories and business thoughts in journal entry form. The app is beautifully designed and easy to navigate. You can add pictures, add your location via your integrated GPS, and it has a great timeline to navigate previous entries.
5. Humin – Free (iOS)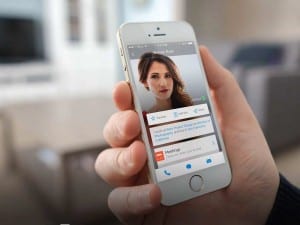 What's the name of that guy you met at XYZ networking event? Wasn't him from London? Yeah, that has happened to all of us. We remember those kind of details, but more often than not it doesn't help us remember names, phone numbers, etc. The guys at Humin have done an impressive job at helping us rediscover people by putting a name to the face: "Your phone and contacts app now remembers all of your relationships, just like you do. Just search the way you think ("met last week, "Lives in New York") instead of scrolling alphabetical lists. Humin even shows you the people that matter right here and now in the context of your daily life (like the person in your next meeting or your friend that is visiting town)."